Beneli – from idea to tailormade solution
Beneli is an innovative contract manufacturer that offers printed electronics and complex adhesive applications with high quality requirements.
World Class Adhesive Printed Electronics
Beneli is at the forefront of technological know-how and has a wide knowledge of both adhesives and printed electronics for different applications, surfaces, and environments. Everything we do here is made in Sweden. The design, production, assembly takes place in our Helsingborg factory.
Gold Medal for Sustainability!
Meet our Samhall colleague Parvis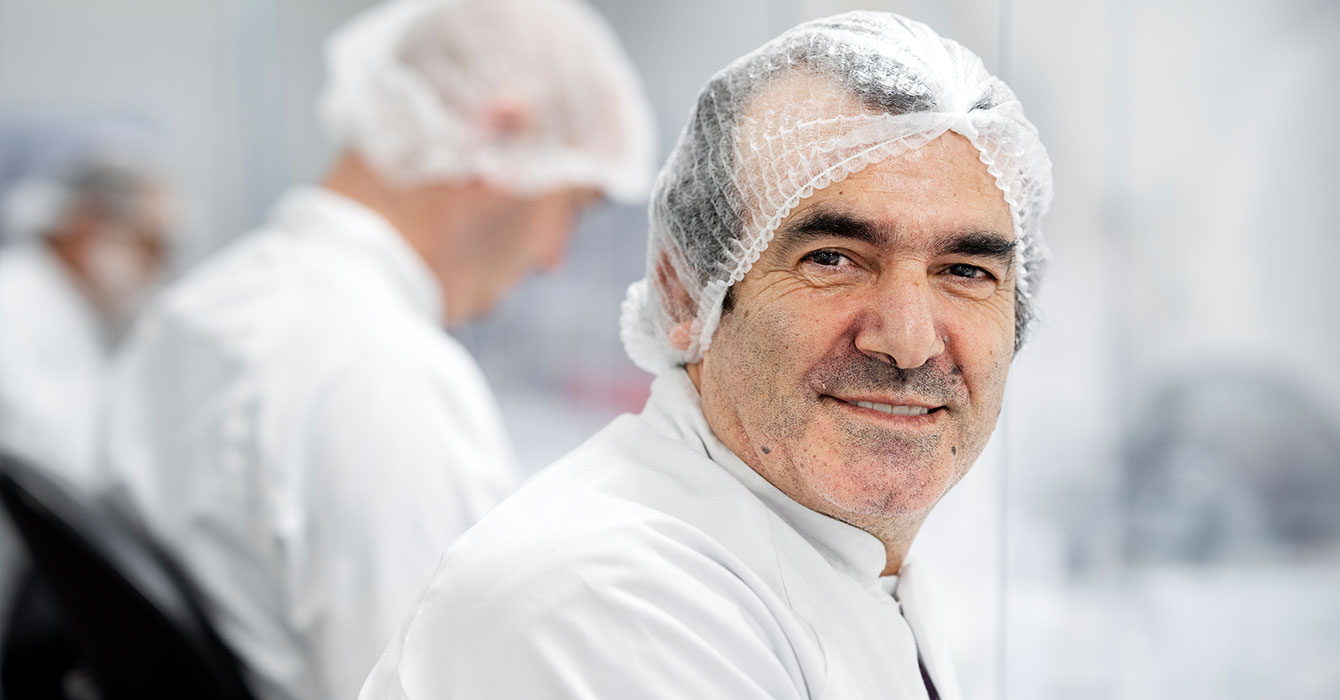 We offer tailor-made solutions from start-up to full-scale production. For demanding customers in need of expertise in materials as well as knowledge of the critical industry guidelines and requirements.

In close collaboration with our Partners, we create solutions and products for the industry of the future.

10 reasons to partner with Beneli
Experienced in start-up, scale-up and high-volume production.
Experienced with high competence, certifications, clean room, high quality at the forefront of technology.
In close partnership with advanced suppliers – great opportunities to get information and test new materials.
Access to the latest information and technologies through our involvement in international research groups.
High flexibility in testing and delivery.
One point of contact from idea to production.
Quick time to market.
Short lead times.
Complete solution under one roof: innovation, production and assembly all in-house.
Uncomplicated and easy to work with.
Medical Solutions
Beneli develops and supplies converted adhesive solutions to world-leading medical companies. Together with various suppliers, we produce near-body, wearable patches for sensors that are revolutionizing the health care sector.
Beneli offers production in a 200 square meter class ISO8 validated cleanroom.
Automotive Solutions
Following the IATF 16949:2016 certifications we meet the strict demands of the automotive manufacturing standards.
With the help of our specialist, when starting a new project, we can add necessary competence to avoid costly changes and delays in the time-to-market.
Industrial Solutions
Beneli has a proven ability to improve our Partners business through cost efficient value propositions.  We are at the forefront in the development and production of high quality, high-performance, converted passive and active products with RFID – technology for traceability.
We establish strong and long-term relationships with our partners through close cooperation and extensive knowledge of materials and conversion methods.
Thank you for a very nice and exciting visit with you! We were really impressed with the drive and commitment, both in the company and among the staff. In addition to the great products, we were impressed by the new integration opportunities.
Delighted Automotive Customer
Let's Start a Conversation
Beneli is an innovative contract manufacturer that offers printed electronics and complex adhesive applications​ with high quality requirements.
Visiting & shipping: Porfyrgatan 5, SE-254 68 Helsingborg, Sweden
Address: Beneli AB, P.O. Box 22023,
SE-250 22 Helsingborg, Sweden
Tel: +46(0)42-25 60 00
Fax: +46(0)42-15 68 91
Email: info@beneli.com; sales@beneli.com