Meet our Samhall colleague Parvis
January 2023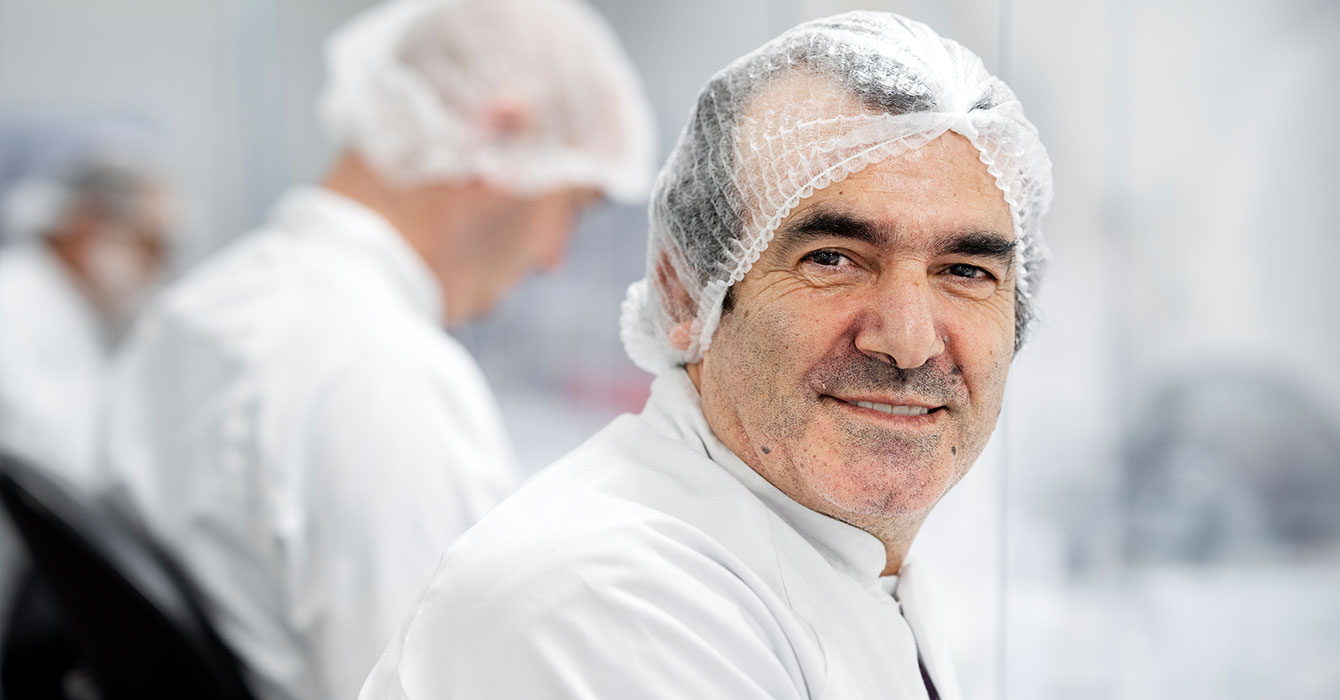 Our Samhall colleague Parvis is highly committed, always with a smile on his face and eager to help.
"We are proud to have Parvis and his colleagues supporting the Beneli team, bringing a lot of energy, competence, and value. Social, environmental, and economic sustainability can be successfully combined, and we are glad that together with Samhall AB we are giving people the chance to have a meaningful job" says Henric Ungh, CEO at Beneli AB.
In-house production leads to sustainability on all levels
December 2022
Social sustainability is important for Beneli. In 2018 we decided to produce everything locally, here, in Sweden. We started a successful collaboration with Samhall AB who helps people with functional impairments to get a meaningful job.
"We now have 110 Samhall employees that help with the assembly of our products. We are proud to have them as our colleagues, they have become part of Beneli family!" says Henric Ungh, CEO a Beneli AB.
Together we have proven that social, environmental and economic sustainability can really be successfully combined.
Read the Swedish article on Samhall´s website.
Christmas Donation 2022
November 2022
Donating to local foundations that need help this Christmas is important for us!
We are happy to announce that Beneli has made a donation this year that goes directly to Ronald McDonald House in Lund. Our gesture will help the families that have children with severe health problems to have a nice Christmas dinner (Julbord) at Ronald McDonald House, a home far away from home.
Ronald McDonald House in Lund
RMH Lund provides a safe and homely environment for families with sick children. Families from all over Sweden come to Ronald McDonald House in Lund when their child needs specialist medical care. The House lies only a few minutes' walk from the Children's and Youth Hospital and functions as a place where the families can have their own room, cook food, do laundry, and be out in the garden.
RMH Lund is a home with extra care and warmth. The house has a total of 27 family rooms, 5 kitchens, and several activity rooms. The accommodation is free of charge, and the families can stay as long as the sick child is enrolled in their care department.
"Our House is built for the family! We believe it is important that the whole family can be close and together in a place that provides the opportunity for recovery between treatment sessions at the hospital. Our ambition is for everyone to feel at home."
Cristian Petersel
On the 13th of December we will host a short charity concert at Beneli and Ettiketto. Cristian Petersel, will play piano in order to help Ronald McDonald House in Lund.
Cristian is 13 years old and he started learning to play the piano, on his own, just two years ago. In December 2020 he received a piano as a Christmas present and his musical journey began there.
He is self-taught and practices with the help of a computer program.
Cristian is a caring guy and wants to help the Ronald McDonald House in Lund so that all the children who live there will have a nice Christmas with their families. He is happy and thankful to be healthy and he wants to spread the Christmas joy all the way to Ronald McDonald House in Lund!
KICK-OFF 2022
October 2022
What a great Kick-off we had in October! Our awesome team got together at Orangeriet i Varalöv where we made food, worked in teams and talked about our strategy and future activities.
"It was a great day with a good mix of work, passion and joy. We shared information about our current sales as well as crafted the plans to continue our growth. The team is incredible, and the future is bright!" Says our CEO Henric Ungh.
Beneli featured in OPE Journal
October 2022
Beneli has been featured in an article in the OPE Journal. This international magazine features news and the latest market trends from the organic and printed electronics industry.
Read all about our passive flexible sensors for moisture indication on page 15.
New membership: Medicon Valley Alliance
January 2022
We are happy to announce that we are now members of Medicon Valley Alliance. This will enable Beneli to meet key stakeholders and potential customers and let them know about our company's expertise in printed electronics.
Medicon Valley Alliance is a Danish-Swedish life science organization that actively works to gather stakeholders in Danish and Swedish life science. With over 300 members, Medicon Valley Alliance works as a platform for strategic partnerships and alliances between universities, science parks, incubators, investors, hospitals and biotech-, medtech- and the pharmaceutical industry within the region.
It is one of Europe's strongest life science clusters with a large number of life science companies and research institutions located within a small geographical area.
Benefits
Beneli AB has now the opportunity to:
participate in seminars, conferences and other network activities
initiate and implement cross-border projects
identify and contact future customers and collaborators
share knowledge and expertise
use MVA's extensive international network and close contact with other life science clusters to identify new partners for business or science
You can read more about Medicon Valley Alliance on their website: https://mva.org/
Christmas Donations​
December 2021
Contributing to important causes is at the heart of our company's core values.
We are happy to announce that Volati Group has made a donation this year to two welfare humanitarian organisations.
Learn more about our 2021 Christmas donations below and read about the foundations that we have donated to.
Hand in Hand
Hand in Hand is a non-profit organization working with entrepreneurship as an effective, long-term, and sustainable method to fight poverty.
Through training and a supportive network, Hand in Hand helps people reach their full potential and become successful, small-scale entrepreneurs. Hand in Hand fights poverty in the long term – not just for the moment.
Read more here: https://www.handinhandsweden.se/en/
Läkare utan gränser
"Läkare utan gränser" / "Doctors without Borders" is an independent medical help organisation which offers lifesaving healthcare to those in most need: regardless who, where or why.
"Doctors without Borders" works to give medical emergency help to people who are victims of armed conflicts, crises, epidemics and natural disasters. This humanitarian non-governmental organisation also helps communities which lack healthcare due to social and geographical isolation.
Read more here: https://lakareutangranser.se/
Members of Mobile Heights
December 2021
Beneli is proud to announce that we are now part of the networking community Mobile Heights. This will open the door to new business opportunities and provide valuable access to tech partners, innovation methods and much more.
Mobile Heights was founded in 2009 by Sony, Ericsson, Telia Company, the Regional Council of Skåne, Lund University and Malmö University. Today, they have 130 members in Southern Sweden, and represent one of Sweden's largest tech clusters.
Mobile Heights is a non-profit ICT cluster organisation and networking community promoting innovation and growth in the digital world by connecting business, academia and society.
Their focus is the Future Digital World in the areas of:
Digital Health,
Digital Society and
Digital Manufacturing & Materials.
Read more about Mobile Heights and its members here: https://mobileheights.org/members/
Beneli featured in Eletroniktidningen
November 2021
Great news! Beneli has been featured in an article in Eletroniktidningen. This magazine covers monthly news about the Swedish electronics industry.
Printing electronics for others
EKG – surveillance, temperature indicator, contractions during childbirth, liquid in band-aid and gasses from bad food are a few of the applications for the electronic products that are produced by Benelis printing machines. They have a revenue of around one hundred million Swedish crowns per year.
"We are going to be world-leading, not only when it comes to production but the whole chain from idea to volume-production. That is a goal which is not unrealistic" says Henric Ungh, who started his role as CEO at Beneli in September 2021. The company is since 2020 owned by the publicly listed investment-company Volati. "
Read the whole article (in Swedish) here: https://bit.ly/3IhDGMQ
Let's Start a Conversation
Beneli is an innovative contract manufacturer that offers printed electronics and complex adhesive applications​ with high quality requirements.
Visiting & shipping: Porfyrgatan 5, SE-254 68 Helsingborg, Sweden
Address: Beneli AB, P.O. Box 22023,
SE-250 22 Helsingborg, Sweden
Tel: +46(0)42-25 60 00
Fax: +46(0)42-15 68 91
Email: info@beneli.com; sales@beneli.com